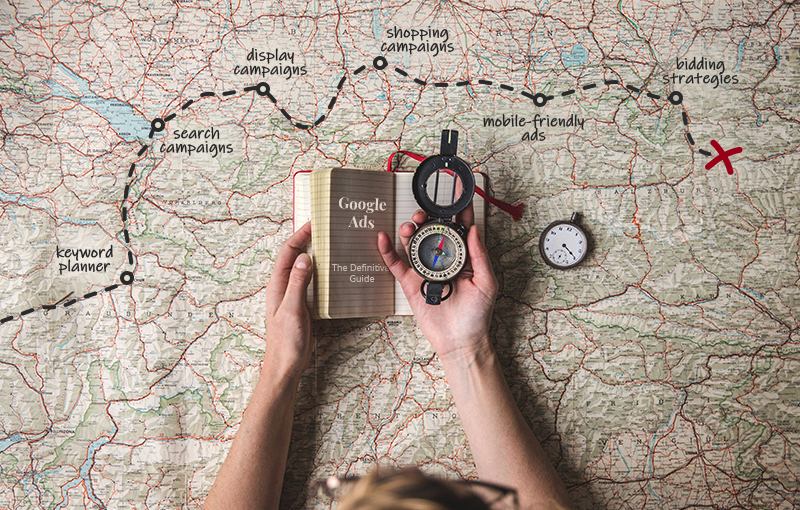 New to Google Ads? Or maybe you've been running campaigns for a while and want to improve their performance? Either way, this ultimate guide to Google Ads will answer all your questions!
Contents
Have you ever had the feeling that Google can read your mind? That it knows exactly what you want or need? That it shows you the perfect ad at the perfect moment?
Google Display ads are the reason for this to a great extent. Google Display ads appear on websites, social media platforms, and mobile apps that are part of the Google Display Network (GDN). An interesting fact about the GDN is that it consists of over 2 million websites and reaches over 90% of the people on the internet. This is a large-scale reach across different devices, which equals a ton of exposure. Besides, since the GDN is "designed to help you find the right audience," Display ads are extremely targeted.
Display ads come in all shapes and sizes. Video ads, banner ads, interstitial ads, Gmail ads, and rich media ads are common examples of Display ads - you can choose the format that conveys your message and presents your brand in the best light.
This article will show you how to leverage Google Display ads. You'll learn what they are, how they can benefit you, how to set them up properly, and more.
Keep reading → Google Display Campaigns: Uncovering the Power of Remarketing
Conclusion
If you're a Google Ads newbie, we hope this guide will help you understand how Google Ads works and give you the confidence to create your first campaign.
If you've been running Google Ads campaigns for a while, we hope it will help you optimize them and leverage the platform even further.
If you have more questions, or need help with setting up your campaigns and managing your Google Ads account, don't hesitate to contact us!