Translate with ease. Selling in multiple languages is now a breeze

Speak the language of your clients

Reach new markets

Boost sales
Get Started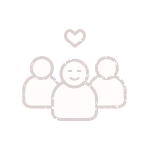 20 000+ happy Shopify merchants

Best language manager APP ever! You can translate your store in your targeted languages by hand, or you can let the APP do the translation by a very accurate AI. Super suggested!
MASKPROOF

Fantastic app!. Great interface, very simple to use. Especially if you, like me, prefer to do your translations manually. The support team is also excellent. They helped me out with the setup of the app. Highly recommended!
Kita Sake

This app is amazing! It is so easy to use, the price is great, and the support team is quick to reply and super helpful. My theme needed the switcher put in a specific location, and they quickly sorted that for me also. It took me a while to decide which app to use, and I am so happy I chose this one in the end. Highly recommend this app!
Blue Lights Blockers

Best support team I've experienced in recent years. Questions will be answered within 24 hours, and the problems will be solved immediately. We can recommend this to everyone!
Digi-Trash

Great translation app and amazing support via email. Easy setup and easy to use. Yet, customer support is fast and reliable may you have a question. I'd recommend hands down.
Ma boite à masque

The best translation app I have found after trying several ones! I used this app to translate my store into different languages. Super easy to use, well structured with an option to auto and manual translation to get the best translations. Also, customer service was super fast and efficient when I needed support to find a particular area of translation. I strongly recommend this app!
Cannonieri store
Free
Choose from 100+ languages

Add up to 20 languages

Unlimited manual translations

AI Translations (Artificial inteliggence)

Bulk AI Translations

Languages for AI translation - 1
Products for free AI translation - 3000
Collections for free AI translation - 1000
Articles for free AI translation - 1000
Custom translations - 10
Image translations - 10
Third party app translations - 10
Glossary - 5
Pro

$9

99
Choose from 100+ languages

Add up to 20 languages

Unlimited manual translations

AI Translations (Artificial intelligence)

Bulk AI Translations

Languages for AI translation - 5
Products for free AI translation - 3000
Collections for free AI translation - 1000
Articles for free AI translation - 1000
Custom translations - 20
Image translations - 20
Third party app translations - 20
Glossary - 20
Import/Export
Bulk translate product options and variants
Browser language detection
Business

$19

99
Choose from 100+ languages

Add up to 20 languages

Unlimited manual translations

AI Translations (Artificial intelligence)

Bulk AI Translations

Languages for AI translation - 10
Products for free AI translation - 3000
Collections for free AI translation - 1000
Articles for free AI translation - 1000
Custom translations - unlimited
Image translations - unlimited
Third party app translations - unlimited
Glossary - unlimited

Import/Export

Bulk translate product options and variants

Browser language detection

Multi currency
HTML preprocessing (Reduce AI Translation cost)
Premium

$29

99
Choose from 100+ languages

Add up to 20 languages

Unlimited manual translations

AI Translations (Artificial intelligence)

Bulk AI Translations

Languages for AI translation - 20
Products for free AI translation - 3000
Collections for free AI translation - 1000
Articles for free AI translation - 1000
Custom translations - unlimited
Image translations - unlimited
Third party app translations - unlimited
Glossary - unlimited

Import/Export

Bulk translate product options and variants

Browser language detection

Multi currency

HTML preprocessing (Reduce AI Translation cost)

Dedicated development support (theme customizations)