Smart SEO for Squarespace
Optimize your Squarespace store in a way search engines will love

Improve rankings

Drive more organic traffic

Boost sales
Get Started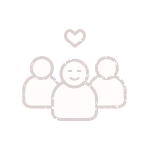 This is the perfect SEO app; it does everything I wanted and more. I needed assistance in setting up the app, and the sherpa team was more than helpful. They assisted me and helped configure it for our specific niche. I cannot thank sherpa design enough.
Biling Art

Awesome, is the best word I've found so far. Most of all the customer support is really great, answer in a timely manner and also provide advises to optimize the use of the app. Highly recommended.
Funktionalz

Customer service and follow up are the best I have seen anywhere. They made sure my site was optimized correctly without having to ask them.
Church Technology Superstore

The customer service and follow up is second to none! They went above and beyond their call of duty. I really get the feeling they want to see my site improve to google page 1. That's a good feeling!
Kurt Thompson

Fantastic app, does exactly what we had hoped! To top it off the support is amazing, quick, and helpful.
TUR Party Supplies

It is an incredible app! For such a price you can't do anything wrong. It's has everything to start with SEO: Good looking Interface, easy to use options and it's structuring SEO like magic: without slowing down your Shop and make google happy like a child after a candy shop visit. Also, the Service is awesome.
My Star Lamps
Free
Meta Tags Optimization

ALT Tags Optimization

Meta Tags Automation

ALT Tags Automation