Optimize your Shopify store in a way search engines will love

Improve rankings

Drive more organic traffic

Boost sales
Get Started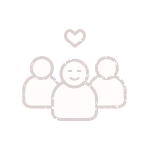 3000+ happy Shopify merchants

This is the perfect SEO app; it does everything I wanted and more. I needed assistance in setting up the app, and the sherpa team was more than helpful. They assisted me and helped configure it for our specific niche. I cannot thank sherpa design enough.
Biling Art

One of those few apps that does what it's supposed to do for a reasonable price. Also, support is great! If you look to get metadata, alt tags, and structured data done automatically, with lots of great template options - look no further.
Naturschoen

Customer service and follow up are the best I have seen anywhere. They made sure my site was optimized correctly without having to ask them.
Church Technology Superstore

The customer service and follow up is second to none! They went above and beyond their call of duty. I really get the feeling they want to see my site improve to google page 1. That's a good feeling!
Kurt Thompson

The plugin is super easy to use, and the app developers/support is wonderful too! They found an issue on my site with duplicate information and have offered to assist me with fixing that. I appreciate that, along with their super fast response time. I think this app is a keeper!!!
byMasselyn

Amazing results out of the box - we got Rich results on our product pages within 2 days of installing the app and setting up the JSON-LD structured data. Rado from the support team helped iron out any remaining kinks. Highly, highly recommended.
HairMNL
Free
Meta Tags Optimization

Alt Tags Optimization

Manage Broken Links

Manage Sitemap

Manage NoIndex Tags

100 Pages to Audit
50 Images to Optimize

Instant Page
Pro

$9

99
Meta Tags Optimization

Alt Tags Optimization

Manage Broken Links

Manage Sitemap

Manage NoIndex Tags

1000 Pages to Audit (100 Trial)
Additional Pages (1¢ / Page)
1000 Images to Optimize (50 Trial)
Additional Images (1¢ / Image)

Instant Page

Add JSON-LD

Bulk Edit Meta Tags

Bulk Edit Alt Tags

Broken Links Automation
Business

$19

99
Meta Tags Optimization

Alt Tags Optimization

Manage Broken Links

Manage Sitemap

Manage NoIndex Tags

2500 Pages to Audit (100 Trial)
Additional Pages (0.4¢ / Page)
3000 Images to Optimize (50 Trial)
Additional Images (0.7¢ / Image)

Instant Page

Add JSON-LD

Bulk Edit Meta Tags

Bulk Edit Alt Tags

Broken Links Automation

Remove Micro Data
Premium

$29

99
Meta Tags Optimization

Alt Tags Optimization

Manage Broken Links

Manage Sitemap

Manage NoIndex Tags

6000 Pages to Audit (100 Trial)
Additional Pages (0.2¢ / Page)
5000 Images to Optimize (50 Trial)
Additional Images (0.5¢ / Image)

Instant Page

Add JSON-LD

Bulk Edit Meta Tags

Bulk Edit Alt Tags

Broken Links Automation

Remove Micro Data

SEO & Development Support